Addington is a business WordPress premium theme from iThemes. The themes key features include: 5 different page templates, 6 widget areas, drop down menus and a backend options page to set up and manage the theme.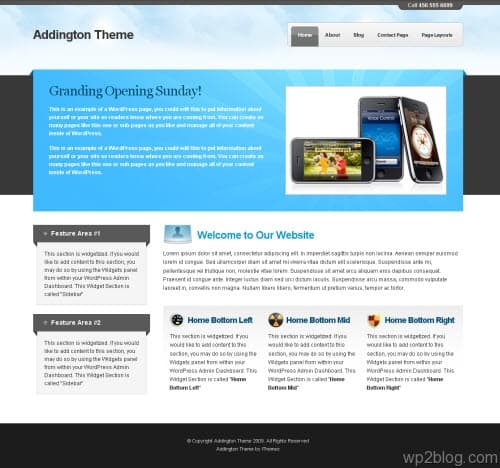 Features
5 Page Templates (Blog, Contact Form, Full Page, Left and Right Sidebars)
Featured Images script – for rotating home page photos and marketing messages
6 Widget Ready feature and sidebar areas
Multi-Level Dropdown Menus
Theme options page – easily paste tracking codes, enable features etc.
Built-in theme tutorials and how-to screencasts
Price: $79.95
iThemes Special Bonus Offer: Buy 1 Theme Get 1 Free
Demo & Release Page | Download
iThemes specialise in business and CMS premium WordPress themes, and have themes for designers, photographers, businesses and bloggers.