Ambience is a premium WordPress blog or lifestream style theme from Woo Themes designed for the personal blogger which allows you to aggregate all your online content in the one place. The theme features a customised life streaming widget, prominent twitter status section, and come in 5 different colour schemes and styles.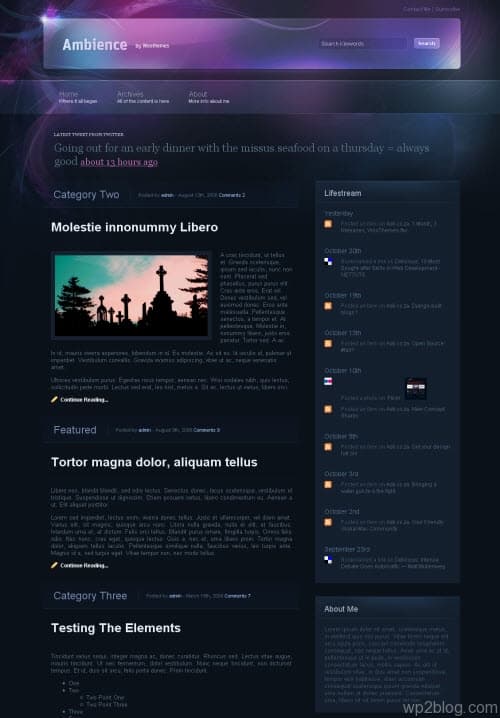 Features
Grid-based design, perfectly suited for a personal blog
Background graphics and front-end transparencies that'll make you stand out from the crowd
Integrated, custom lifestreaming functionality
5 different colour schemes and styles (see demo)
Integrated Theme Options (for WordPress) to tweak the layout, colour scheme etc. for the theme;
Built-in Gravatar Support for Authors & Comments;
Integrated Banner Management script to display randomized banner ads of your choice site-wide; and
Widgetized Sidebars
Compatible with IE6
Price:
Single Use Package: $70
Multi Use Package: $150
You can purchase the Ambience theme as an individual licence or join the WooThemes Club to access all current and future themes from Woo Themes.