Architect is a web 2.0 business style premium WordPress theme from iThemes designed specifically for businesses wanting a professional look.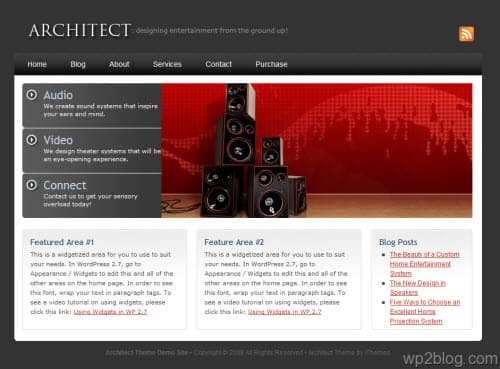 Features
Widget ready
Logo uploader to easily insert your own logo
Random image script on home page
Theme options page
Drop down navigation menu
WordPress 2.7 ready
Price:
Single Use: $79.95
Multiple Use: $149.95
Demo & Release Page | Purchase
iThemes produces high-quality premium WordPress themes for photographers, designers, and businesses. They have a range of themes for different niches including: blogging, business, ecommerce, internet marketing, real estate and photography.