Fast Track is an attractive news / magazine style premium WordPress theme from Style WordPress. The homepage contains a featured content gallery and four news blocks. Almost every element of the theme is editable visa a comprehensive theme control panel, making it ideal for people who don't want to dig around in code.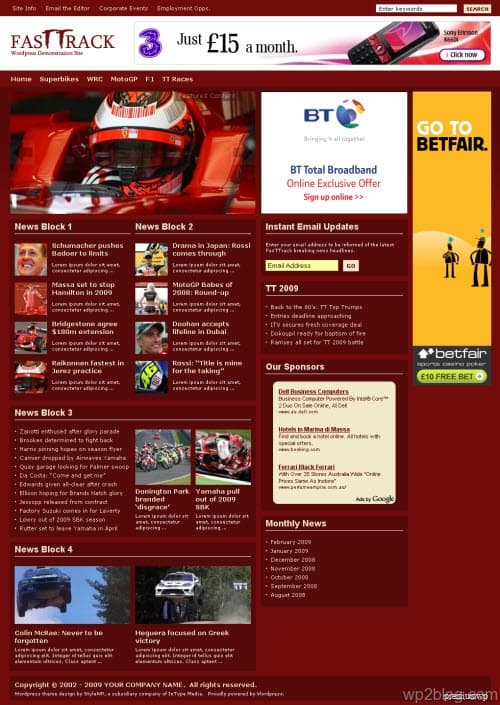 Features
Comprehensive theme control panel (25 settings)
2 x Dynamic navigational areas (1 x drop-down)
Multiple plugin integration
Built-in Frontpage control
2 x widgetised area's
Gravatar support
Integrated Feedburner sign-up
Major browser compatible
PDF Users guide
WordPress 2.7 ready
Full source PSD & font files supplied
Price: $34
Demo & Release Page | Purchase
Style WordPress has a range of high quality WordPress themes in different styles including: Blogging, Business and Corporate, Newspaper and Magazine, CMS and Media.