The latest version of the Flexx WordPress theme range from iThemes is Flexx Dark. It comes with all the same features of the original Flexx Theme, including 1,056 possible layout options, custom image uploader feature, menu builder and more. The theme has a dark look that would be ideal for bands, photographers and those just wanting a black web 2.0 look.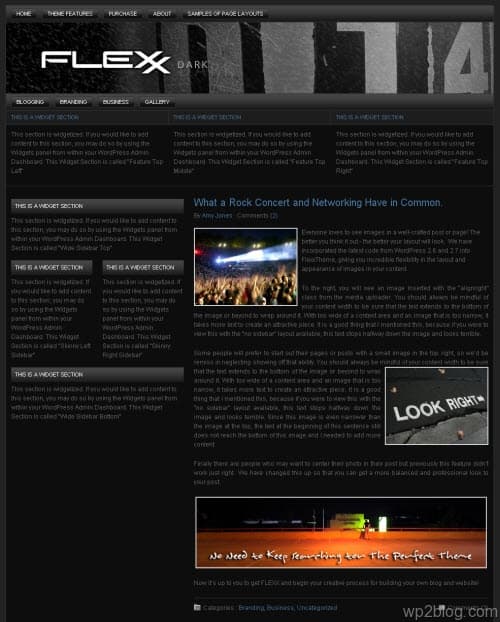 To fully appreciate the power and flexibility of the Flexx Theme you should visit the theme release page for the full list of features and try the Flexx Theme demo.
Other versions of the theme include: Flexx Original, Flexx Canvas and Flexx Professional.
Price
Single Use Package: $79.95
Developer Package: $249.95