Jenks is a business premium WordPress theme from iThemes. This dark theme includes 4 page template options, custom header uploader, featured images script, a theme options panel and more.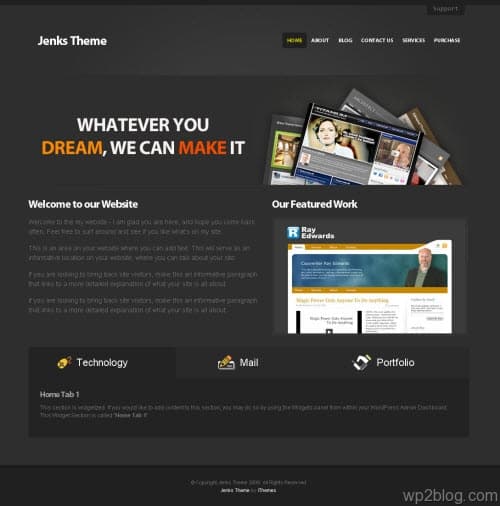 Features
4 Page Templates – left sidebar, right sidebar, no sidebar full width page, and contact form page template
Featured Images script – allows you to display multiple photos on your home page for a Flash-like effect
Custom Header Image uploader – allows you to personalize your site with your own logo
Theme Options – that allow you to easily paste tracking code and enable features
Multi-level Dropdown Menus
Homepage tabber for content
Price: $79.95
Demo & Release Page | Purchase
iThemes specialise in business and CMS premium WordPress themes, and have themes for designers, photographers, and businesses.