Massive News 2.0 is a content management (CMS) premium WordPress theme from Press75 which can be used for a wide range of website such news, blog magazine, media etc. The theme features a 3 column "fluid" layout, automatic post thumbnails, and an administration options page to customise the theme with ease. Click here to view the Massive News Video Tour for all included features.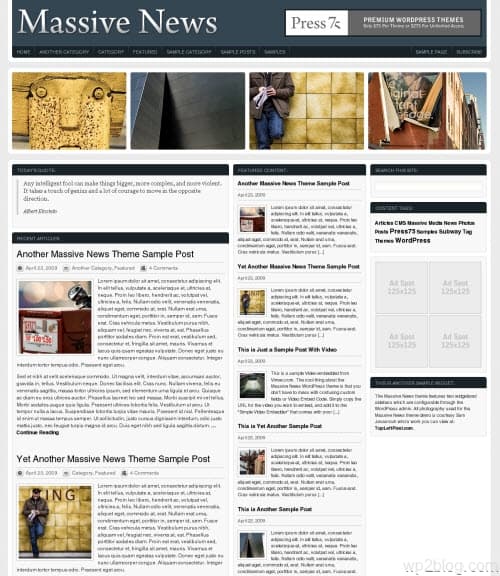 Features
3 column "fluid" width layout
4 item featured content section
Administration Options Page – for configuration and management of key display and content customisation tasks.
Easy logo uploader
Advertising ready
Automatic picture thumbnail generation
Simple video embedder
Drop down navigation menus
Fully documented and supported
Price: $75
Demo & Release Page | Purchase
Press75 have a range of personal blog, video/multimedia, CMS and business WordPress themes.