Office Space is a content management premium theme for WordPress from Press75 which could be used for a wide range of websites such as news, media, business, personal blog etc. The theme features an options page to manage and customise the theme without needing to touch the code, automatic post thumbnails and more.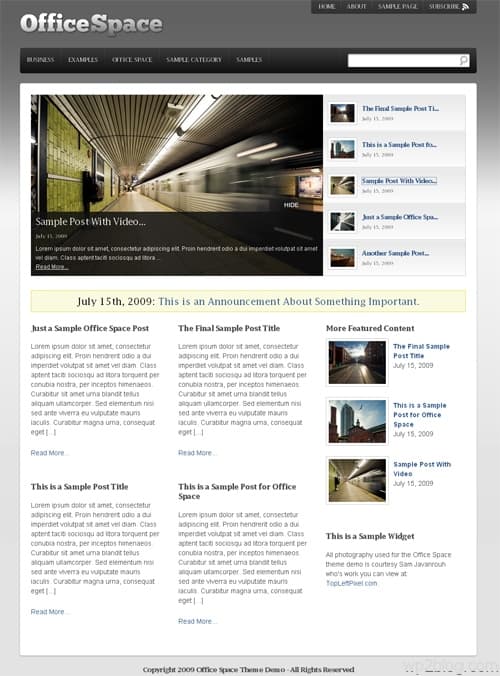 Features
Comprehensive options panel to manage and customise the theme
Automatic thumbnail creation with the "simple post thumbnails" plugin
Easy logo uploader
Featured content widget
Sidebar widgets
Related Post, Popular Content and Comments widgets
Simple video embedder
Drop down navigation menu
Price:
Office Space Theme Package: $75
Unlimited Theme Package: $275 (all current and future Press75 themes)
Demo & Release Page | Purchase
Press75 have an attractive range of personal blog, video/media, photography, CMS and business WordPress themes.