Business Grow is a one page business WordPress theme from Ink Themes that displays all the essential features of your website on the home page. It makes easy for the users to get all the required information within a single page. It provides instant navigation to all the pages on your website.  Another interesting part of the theme is that you can create a gallery with some nice and clean effects that will attract most of the users to your website.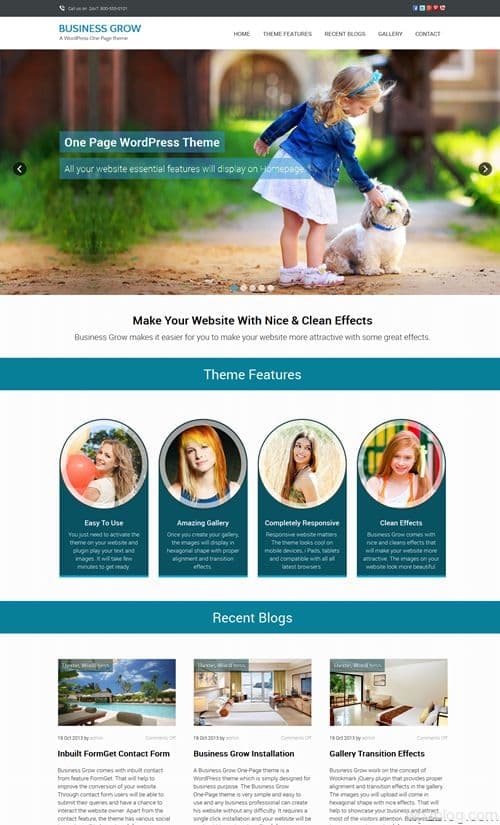 Price:
Single Theme: $45
InkThemes Membership (All Themes): $125
It provides a free trial version of this theme, so you can fully experience the quality of the theme before making a purchasing decision.