One of the benefits of purchasing a premium WordPress theme besides a quality design is the value added features you receive such as documentation, support, free upgrades, and discounts on further purchases etc. Revolution Themes produce some of the best premium WordPress themes available and they continue to add value to their products by now offering free Revolution forum templates to compliment each Revolution Theme. So now you can easily set up a forum that matches the layout of your website or blog by using on of these free forum templates.
Below are some examples of the forum templates:
Revolution Pro Media Forum Template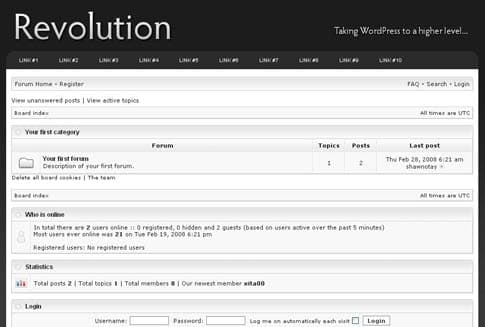 Revolution Tech Forum Template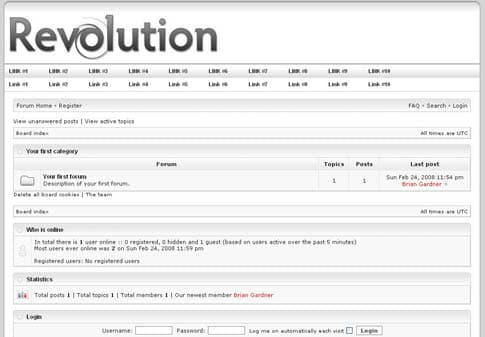 At the moment these forum templates are for the phpBB3 forum software, however it looks like Revolution Themes plan to develop templates for vBulletin users also. Go here for more information and test the forum templates or purchase a Revolution WordPress theme.