Sharp is a clean, crisp blog layout premium WordPress theme. The theme is widget ready, comes with 4 colour variations and is easy to customise and use.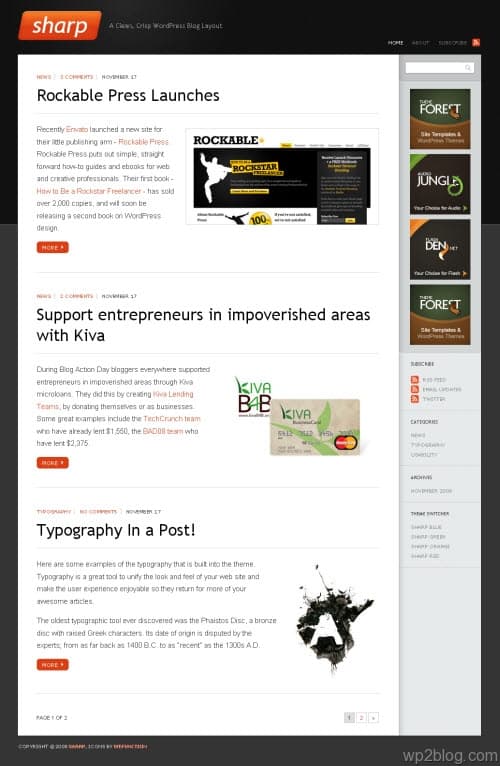 Features
WordPress 2.6 & 2.7 Theme
Easy logo change
Sidebar Widget Ready
Valid CSS and XHTML 1 .0 strict
2 columns tableless fixed layout
4 PSD files
Easy customization
Price: $25
Try the live demo and purchase the theme at Theme Forest.