Solostream 3-Column 1.0 is a 3-column, fixed-width WordPress theme built to work with WordPress versions 2.2 and above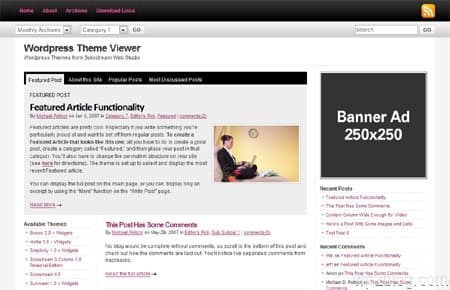 Features:
Widget-Ready
Drop-down navigation for sub-pages.
Tag support for WordPress 2.3.
Built-in archives page.
Drop-down boxes for categories and monthly archives.
Tabbed top content box.
Featured article functionality.
Price:
Solostream Membership: From $59 (access to all themes)
The newest Solostream WordPress themes are here.
Check out the latest premium WordPress themes and the best premium WordPress themes collection.