TechTime is a lightweight premium WordPress theme for corporate and business user looking for a cost-effective online presence. The theme can be used just as a normal blog using a combination of posts, pages and categories, or you can simply use a collection of informational pages to create a stylish static company website.
Home Page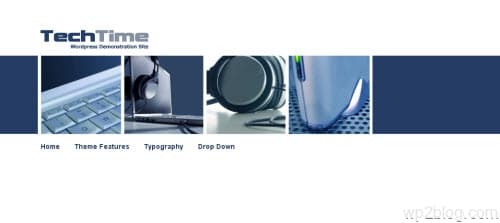 Page

Features
Built-In Theme control panel (9 settings)
Widgetised sidebar
Dynamic drop-down navigational menu
Custom template files (date, tag, category, page, search, 404)
MooFX enabled
Integrated IE .png Fix
Valid XHTML 1.0 Transitional
Valid CSS Level 2.1
Compatible on all major browsers
Price: $24
This theme is no longer available. Check out the latest premium WordPress themes or the best premium WordPress themes collection.