Urban Elements is a blog style premium WordPress theme from Press 75. The theme features integrated advertisement placements, post thumbnails, drop down navigation menu, and is packed with customisation and management options.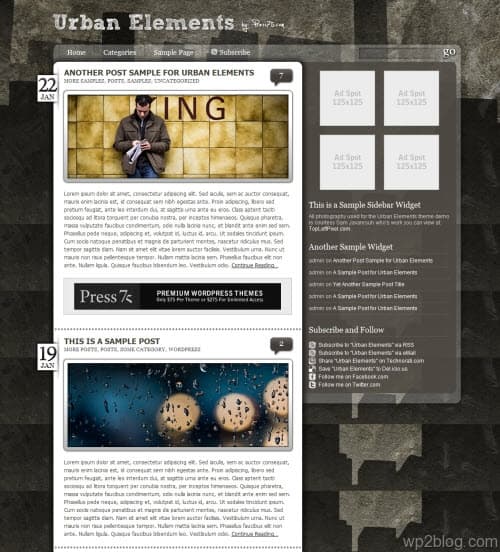 Features
Theme options page for customisation and management options for: Site Header Customization, In line Advertisement Management, Sidebar Advertisement Management, Social Link Configuration, Google Analytics Configuration and finally Post Thumbnail options
Drop down navigation menu
Integrated advertisement placements
Framed post thumbnails
Social links
Full documentation
Price: $75
Demo & Release Page | Purchase
Press 75 have a range of blog, video and multimedia style WordPress themes.