Blog4Cash is a premium WordPress theme ideal for the blogger wanting to start a 'make money online' blog. The theme features 24 widgetised areas and a built in theme control panel where you can control a variety if elements without needing to touch a single line of code. There are 5 widget boxes that contain 4 widget spots each, these boxes can be turned on/off as desired.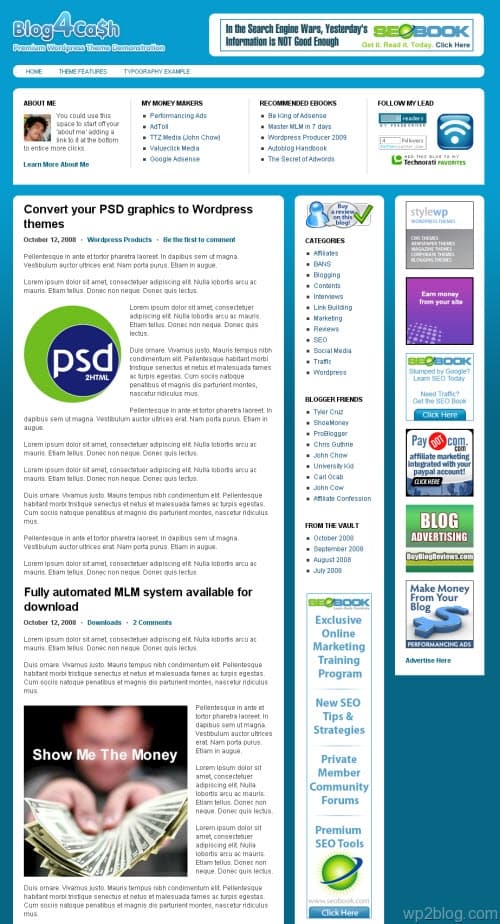 Theme Map
The theme map below shows you the widegetised areas included in the theme.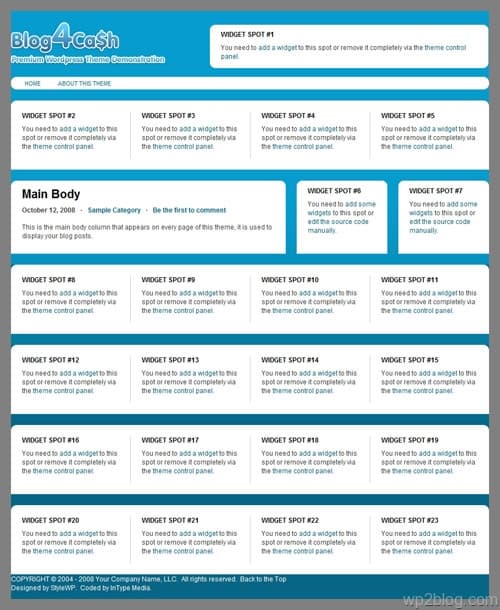 Features
Comprehensive theme control panel (22 settings)
24 Widgetised areas (see map below)
Dynamic navigational menu
Multiple widget boxes (selectable)
Plugin-ready
Social links
Custom template files (date, tag, category, page, search, 404)
MooFX enabled
Integrated IE .png Fix
Valid XHTML 1.0 Transitional
Valid CSS Level 2.1
Compatible on all major browsers
Price: $28
This theme is no longer available. Check out the latest premium WordPress themes or the best premium WordPress themes collection.