Networked Solutions is a lightweight business / corporate premium WordPress theme intended for small to medium sized business wanting a professional website. Taking advantage of the flexibility, ease of use and power of WordPress, the theme allows you to make a stylish website which can include company information, products / services as well as a company blog. The built in theme control panel allows you to easily edit a variety of elements such as choice of images, introductory text, company information in the header and footer and more.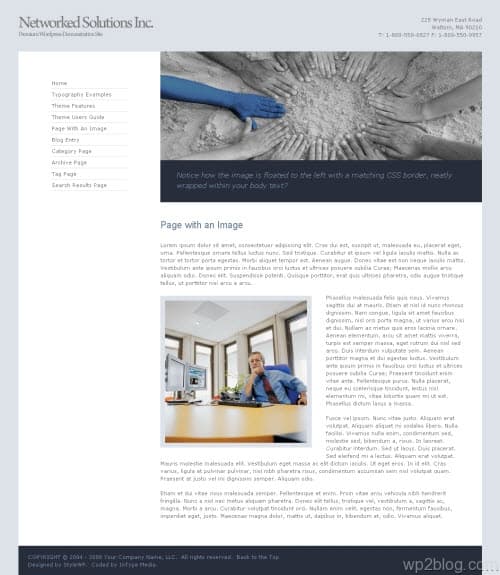 Features
Minimalistic design and typography
Built-In Theme control panel (19 settings)
Widgetised sidebar
Custom template files (date, tag, category, page, search, 404)
MooFX enabled
Integrated IE .png Fix
Valid XHTML 1.0 Transitional
Valid CSS Level 2.1
Compatible on all major browsers
Price: $28
This theme is no longer available. Check out the latest premium WordPress themes or the best premium WordPress themes collection.