Pass It On is a magazine / newspaper style WordPress theme that's great for the blog with a lot of content. The theme allows you to display a ton of content, information, and ads on the home page without it looking messy and overwhelming. The content pages are equally well laid out with integrated social bookmarking icons, related posts, ads at the bottom of posts, and even some extra SEO functions with a custom excerpt. The theme is ready to go right out of the box, but also gives you plenty of room for customization to suit your website.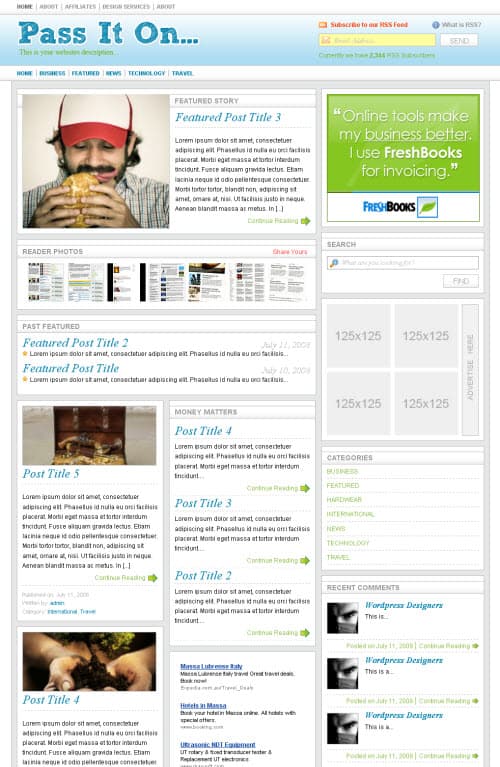 Features:
Cool link feature: visitors see a green check mark beside links they have already visited.
Social Media Ready: custom social bookmarking integration at the top of each post page.
Related posts built into the content to promote click-thrus.
Premium Ad Placement: plenty of places for ads to help you make more money from your blog.
Widget Ready: use the built in coding or use Widgets.
Gravatar Support: built in Gravatar support is ready to go right out of the box.
Easy to Use: easy to setup even with no coding experience. All you have to do is change a few numbers.
Price:
Single Licence: $99
Developers Licence: $250
This theme is no longer available. Check out the latest premium WordPress themes or the best premium WordPress themes collection.