Onyx is a dark magazine / news portal style premium WordPress theme from StyleWP which will enable you to get a magazine or news website up and running quickly. The theme features 5 columns (4 actual and 1 floating), 4 widgetised areas and a comprehensive theme control panel with 71 settings. The footer is fully configured via the control panel allowing you to promote your YouTube, MySpace, Twitter and Flickr pages with ease, and the whole theme has the option to be left-aligned or centre aligned.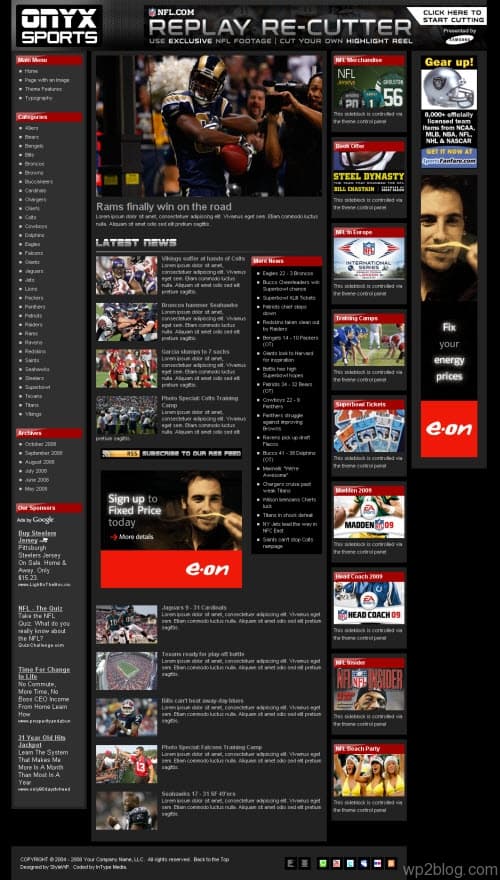 Features
Comprehensive Theme control panel (71 settings)
4 Widgetised Areas
Built-in Sideblock System
Banner & adsense ready
Integrated Social Links (YouTube, Technorati, MySpace, Flickr & Twitter)
Built-in Theme Alignment Options
Integrated Plugin Code (Related Items)
Custom template files (author, date, tag, category, page, search, 404)
MooFX enabled
Integrated IE .png Fix
Valid CSS Level 2.1
Compatible on all major browsers
Price: $37
This theme is no longer available. Check out the latest premium WordPress themes or the best premium WordPress themes collection.