Pompus is an advanced WordPress publishing CMS theme with a slick design from WebRefill. It features three columns, a featured content area, the site's top articles/comments, a widgetized sidebar and below-the-fold content area comprising three additional columns worth of content.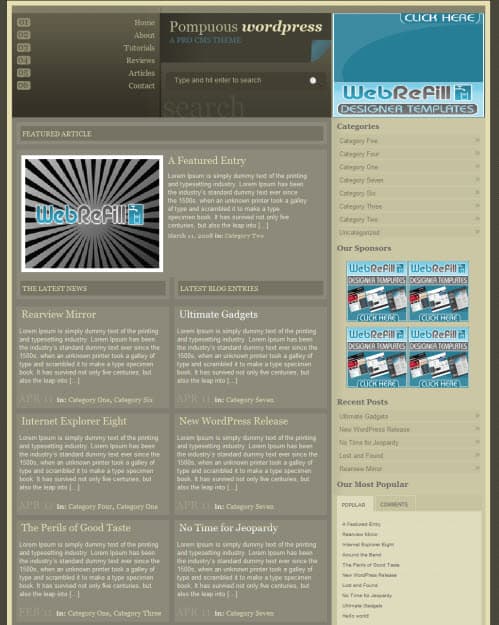 Features:
Widgetized
Custom fields
Featured article on index page
Dynamic tabs with jQuery
Adsense deluxe
Front-end login
Advanced loops for flexible content display
CMS functionality
Featured entries
Recent posts
Recent comments
Valid CSS
Valid xhtml 1.0 strict
Crossbrowser (tested in Safari, IE6, IE7, FF, Camino, Opera, iCab)
Theme Includes:
Layered and labeled .psd
Theme Files
Plugins
Installation Guide
Price: $35
This theme is no longer available. Check out the latest premium WordPress themes or the best premium WordPress themes collection.