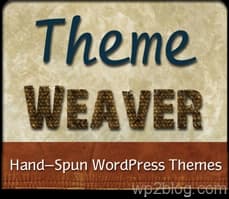 Theme Weaver is a new premium WordPress theme club that offers unique "hand spun WordPress themes". Currently the club has two themes available, Down Under and Flow (see below), with the promise of new, interesting and fresh WordPress themes each month.
Theme Weaver is run by Bill Robbins, a designer who has been working exclusively with WordPress for the last two years. All the themes are licensed with a GPL licence, so you are free to use them as you like on as many sites as you like.
Down Under
A unique upside down theme which could be used a photoblog or portfolio site. The theme features built in support for Type Kit, automatic thumbnails, 5 different styles, an easy to use control panel and more.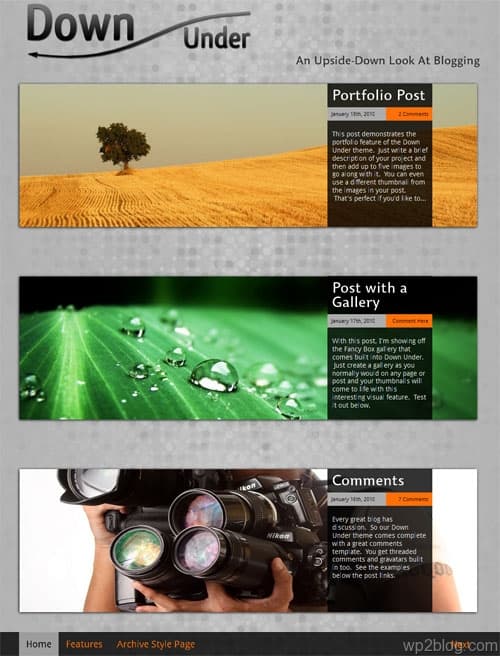 Demo & Release Page | Download
Flow
A blog style theme to easily display posts, images or video in a clean design. The theme includes an easy to use control panel, 5 colour styles, optional sidebar and more.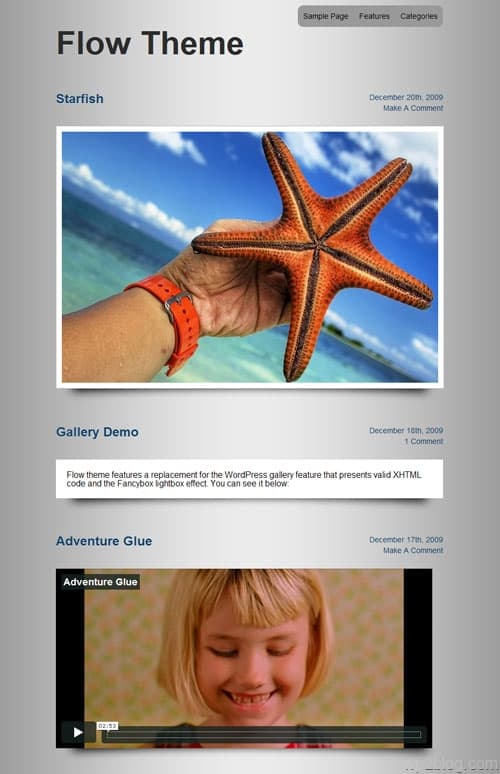 Demo & Release Page | Download
Theme Weaver club membership is $50 per year
Visit Theme Weaver for more details and theme demos.