There is an ever growing number of premium WordPress themes, however the premium themes below are the 10 best premium WordPress themes available, the cream of the crop, as of February 2008.
The Gazette Edition Theme (Price: $99.95 – $249.95)
The Gazette Edition is a magazine / newspaper style WordPress theme, which looks amazing and has some great features as well such as integrated options page to change colour schemes and homepage layout, featured article panel using Mootools, drop down navigation, and integrated ad management script.
Revolution Pro Media Theme (Price: $79.95 – $199.95)
A theme is structured towards media, making it an ideal theme for online media magazines and other media focused sites. Revolution Pro Media boasts a very diverse homepage – including a place for featured tabs, video, photos, and thumbnail images.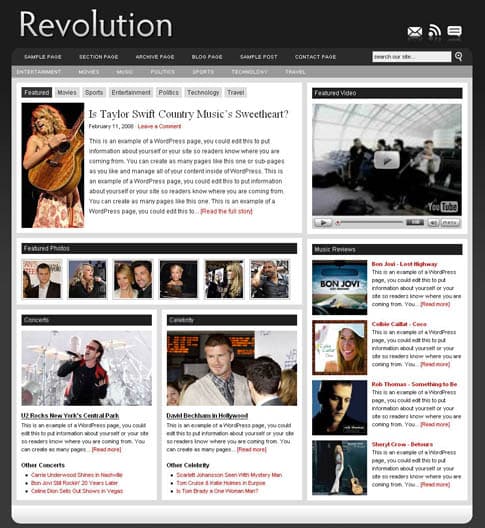 WP Remix Theme (Price: $55 – $155)
WP Remix is a WordPress powered master theme. The theme is completely customizable, quality coded & comes bundled with many different layout options that helps everyone create custom websites quickly and easily.
WP Magazine Theme 1.0 (Price: $79 – $279)
A professional WordPress theme with multiple layout options and multiple features including five different homepage layout options, featured article glider box and build in banner ad blocks.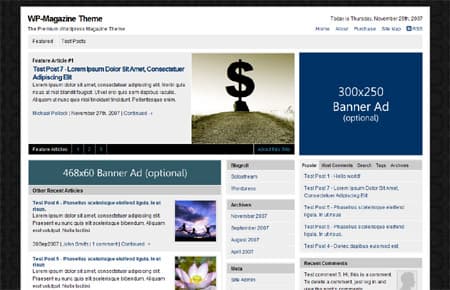 Revolution Magazine Theme (Price: $79.95 – $199.95)
Revolution Magazine is a customizable theme ideal for online magazines and has a new enhanced featured video location on the theme as well as drop down menus.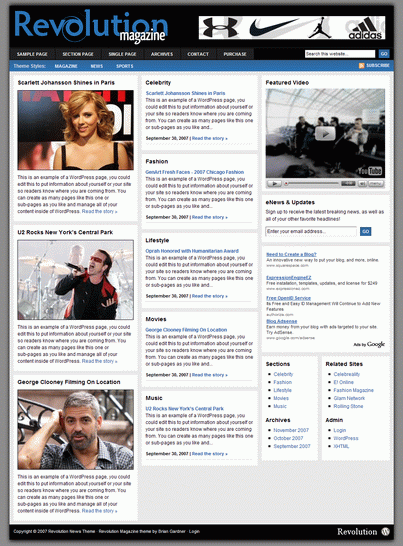 Magazine News v1.0 (Price: $49 – $129)
A news / magazine-styled WordPress theme created for sites with a lot of content, and looking to maximize there Google adsense revenue. It is a three-column, widget ready, adsense ready theme that is sure to give your blog that unique look that will garner some extra attention.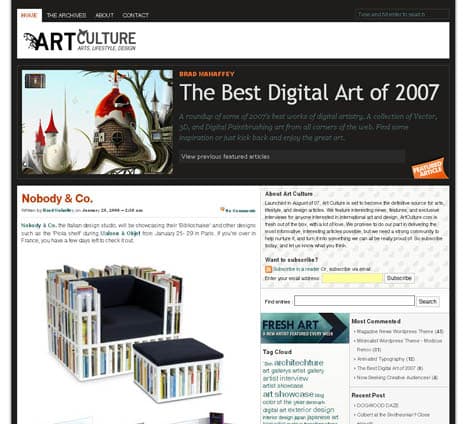 Flash News Theme (Price: $99.95 – $249.95)
An attractive and functional magazine / newspaper style WordPress theme.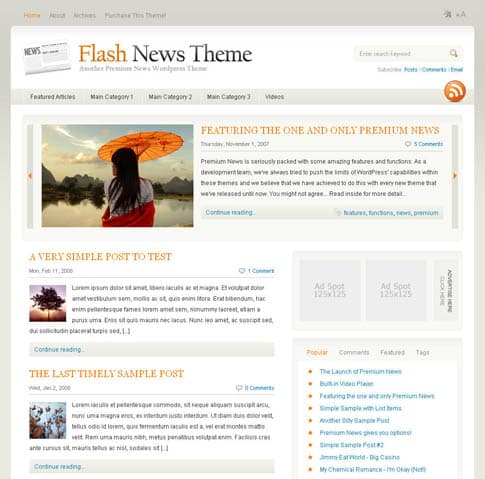 Revolution Tech Theme (Price: $79.95 – $199.95)
A theme ideal for the Tech fan, and who wants their site to feature a technology, focusing on the latest tech news, product reviews, etc.
Monochrome Theme (Price: $75 – $199)
Monochrome is a magazine-style theme for WordPress packaged with an AJAX post slideshow, a custom theme admin page to easily manage and customize Monochrome, author archives, two page templates, multi-tier drop down menus, utilizes custom fields options and a CSS framework to aid in customization.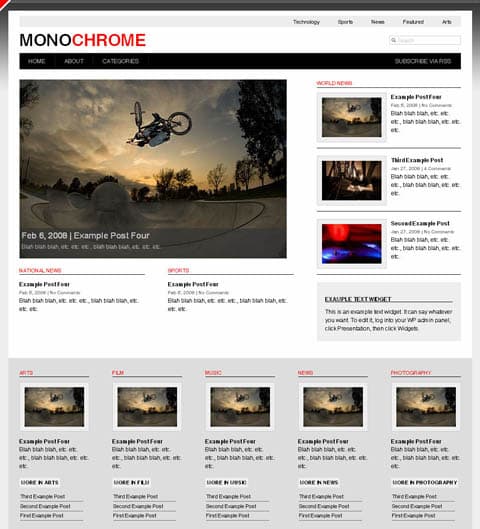 News Theme (Price: $75 – $245)
A simple yet clean and legible magazine-style theme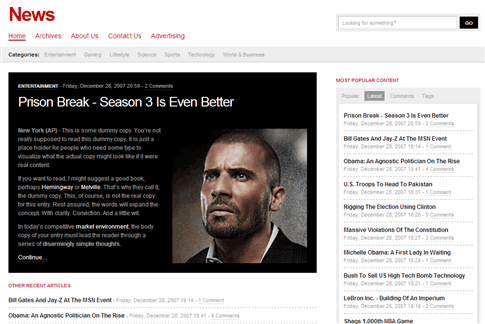 Other Premium WordPress Themes Worthy of Mention:
Gridline Magazine Theme (Price: $29.99 – $99) -A minimal, grid-based magazine theme
Revolution Pro Business Theme (Price: $79.95 – $199.95) – A theme designed to look, feel and function like a traditional website.
Premium News Theme (Price: $99.95 – $249.95) – The original premium news theme. A grid-based magazine-style theme.