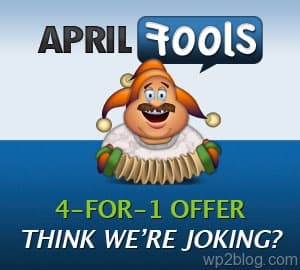 Update: Offer has been extended until 12pm GMT, April 3rd 2009.
WooThemes have a great April Fools 4-for-1 theme offer, and that's no joke! Head over to their themes page and when you select one theme to purchase you will be able to select 3 other additional themes for free. You can grab 4 great WooThemes for the price of one.
The offer is available until midday tomorrow (12pm GMT, April 2nd 2009).